Dike Design
---
Here are some links to other either owned, hosted, and/or designed by me.

---

A ship modeling site dedicated to all aspects of scale ship modeling. Started as my personal hobby site, now the largest ship modeling site in the world.

---

Model Ship Gallery is a companion site to ModelWarships.com. It is an online gallery of ship modelers from all over the world

---

Railroads are my other passion. Just wish I had more time to work on it.

---
International Plastic Modelers Society 2006 National Converntion site
This site will be shut down in October 2007.
---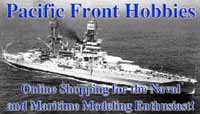 Pacific Front Hobbies an online store dedicated to ship modelers.

---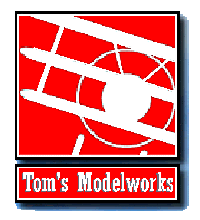 Tom's Modelworks a manufacture of photo etch detail sets

---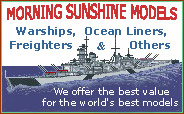 Morning Sunshine Models. An online store specialising in 1/1250 Metal miniature ships

---